In January 2023, I launched Sketch Pad, a project that's part newsletter and part sketchbook. In it, I write and draw an occasional page of sketch notes about great content I enjoy. That'll usually mean podcasts, webinars, even long articles about topics like:
personal development
psychology
business and marketing
Here's an example.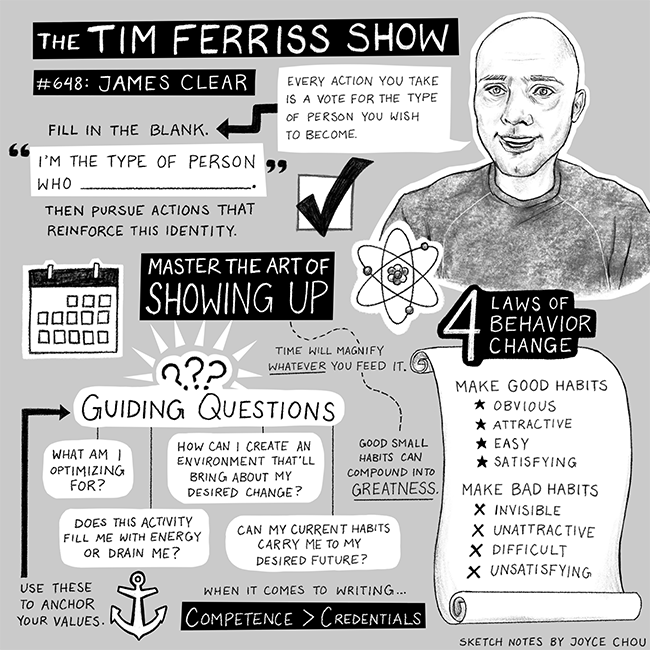 If you want to see more, check out the Sketch Pad archive. And if you'd like to get these sketch notes straight to your inbox, sign up below!