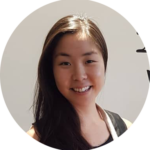 I'm a digital marketer with a passion for search engine optimization and content writing. I write mostly about digital marketing, personal finance, health and wellness, and business and e-commerce.
But my specialty is combing through research and communicating it in layman's terms. Here are some of my favorite pieces:
For more examples of my work, check out my writing portfolio on Contently.
Want to get in touch about a project? Feel free to send a message or reach out on LinkedIn.