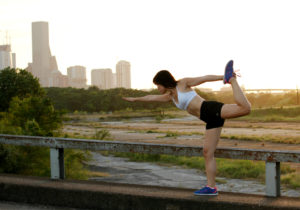 I first became a certified personal trainer through the American Council on Exercise in 2016. The phrase "personal trainer" typically brings to mind ripped, zero-body-fat bodybuilders — but that's not me, and certainly not all personal trainers.
In fact, you don't need six-pack abs or big biceps to be "fit" or "healthy."
Although commercial and magazine ads may say otherwise, healthy looks different for different body types — and I'd love to help you build the right habits to get there.
With that said, I'm most interested in helping clients understand the value of exercise and ways to make it a natural and enjoyable part of their lifestyles. In addition to my personal training license, I also have a certification in fitness nutrition from ACE.
My focus areas include:
Beginner strength training
Correcting postural deviations
Women's fitness
Basic fitness nutrition
Want to schedule a consultation or training session? I'd love to be your guide (and cheerleader) on your fitness journey!